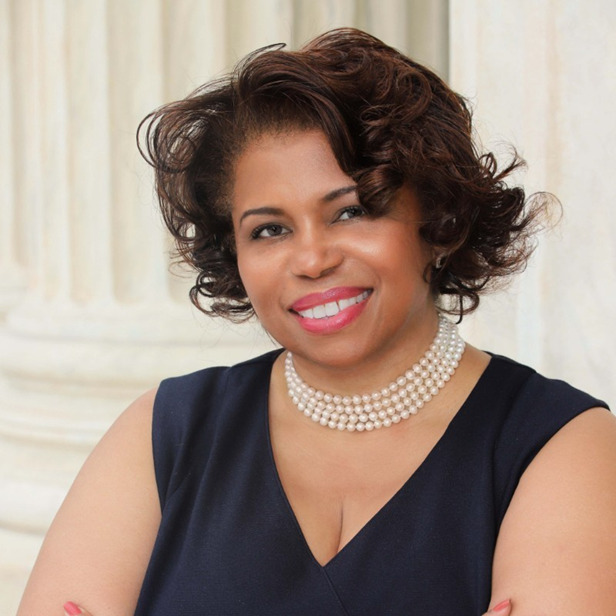 FOR IMMEDIATE RELEASE
January 20, 2023
Contact: iwoodruff@nationalfairhousing.org
Washington, D.C. — The National Fair Housing Alliance (NFHA) issued the following statement on the passing of Lisa Renee Ransom:
"We are devastated to learn about the passing of Lisa Renee Ransom, a giant in our field and a champion for fair housing and equitable opportunities for communities of color, women, and under-resourced neighborhoods. We have had the privilege of working with Lisa for over 20 years and achieved many victories under her leadership, including passage of the historic Dodd-Frank Wall Street Reform and Consumer Protection Act, which for the first time legislatively merged fair lending oversight with consumer protections. Dodd-Frank also established the Consumer Financial Protection Bureau (CFPB) and its critical Office of Fair Lending and Equal Opportunity after the subprime lending crisis destabilized the economy and destroyed communities of color with risky loan products, despite many qualifying for credit on safer and more affordable terms. Lisa helped lead our coalition's lobbying efforts. She was a one-woman tour de force, getting civil rights and consumer protection groups in face-to-face meetings with Congressional leaders and helping secure sensible, substantive protections for consumers and the economy after the Great Recession. Since its founding, the CFPB has saved millions of consumers billions of dollars by curbing discriminatory and abusive lending practices.  
"Most recently, we worked with Lisa in her role as Director of Outreach and Engagement at the U.S. House of Representatives Select Committee on Economic Disparity and Fairness in Growth where she was an Associate Producer of Congress' first-ever documentary, "Grit & Grace: The Fight for the American Dream." Lisa's career began on Capitol Hill working for her beloved grandfather, Congressman Augustus F. Hawkins (D-CA), who rose to chairmanship of the Education and Labor Committee and was a founding member of the Congressional Black Caucus. She established the Augustus F. Hawkins Foundation to honor his life's work. Today, the Foundation's work focuses on education and workforce development.
"Just prior to her passing, Lisa agreed to speak at a briefing NFHA facilitated for Senator Tim Kaine's office to share her personal experience in advocating for her health and facing, head-on, the deep inequities within the U.S. healthcare system. Her goal was to ensure that no other Black woman would need to face the challenges she was fighting to overcome.
"Our hearts are heavy, as Lisa's loss is tremendous for the civil rights community. We express our deepest condolences to Lisa's mother, Mrs. Brenda Stevenson; her family; and her beloved friends. Lisa's light shines in all of us, and we are determined to carry her legacy forward."
###
The National Fair Housing Alliance (NFHA) is the country's only national civil rights organization dedicated solely to eliminating all forms of housing and lending discrimination and ensuring equal opportunities for all people. As the trade association for over 170 fair housing and justice-centered organizations and individuals throughout the U.S. and its territories, NFHA works to dismantle longstanding barriers to equity and build diverse, inclusive, well-resourced communities.