Our Work
Access to Credit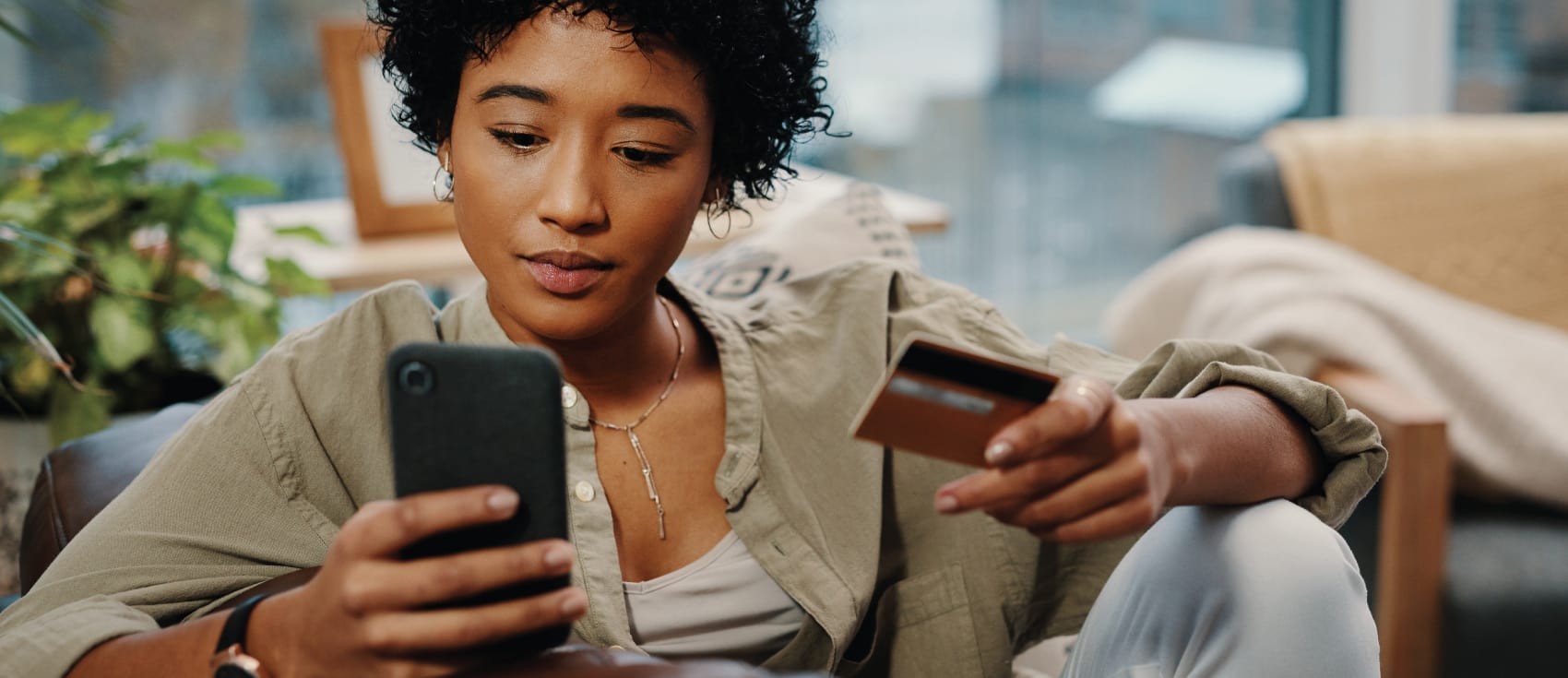 Not everyone has equal access to our financial markets
In fact, centuries of discrimination, segregation, and disinvestment have led to the creation of a dual credit market. Simply put, some people are fortunate enough to live in communities with access to banks and credit unions. Others aren't as fortunate and live in credit deserts where the only financial institutions are payday lenders, check cashiers, buy-here-pay-here auto lenders and other high-cost lenders. This means that People of Color are disproportionately un-banked and don't have relationships with traditional mainstream financial institutions. These structural inequities are an intentional design of our built environment that unfairly locks people out of the opportunities they deserve and need to lead successful lives.
They also drive disparities in the technologies we use in the housing and financial sectors. Algorithmic models often mirror, and in some cases amplify, the bias and inequities manifest in our society.
Listen to Massachusetts Congresswoman Ayanna Pressley talk about her experience with being unbanked in an exchange with NFHA's CEO, Lisa Rice, during a Congressional hearing on credit access issues.
The U.S. has a dual credit market driven by centuries of discriminatory policies and practices
The graphic below illustrates this concept with safer, more regulated financial institutions reflected on the blue side and non-traditional, poorly regulated and often less safe financial institutions reflected on the tan side of the graphic. NFHA promotes policies, like preserving the disparate impact tool, that expand credit access in the financial mainstream (the blue side of the graphic) because accessing credit in this space yields financial opportunities that inure to the benefit of the consumer and society. Unfortunately, borrowers who access credit with subprime or non-traditional lenders often get trapped and find it extremely difficult to access credit from mainstream lenders. One reason is because some credit scoring systems ding borrowers who access credit from high-cost or finance company lenders – even if the borrower always pays her bill on time.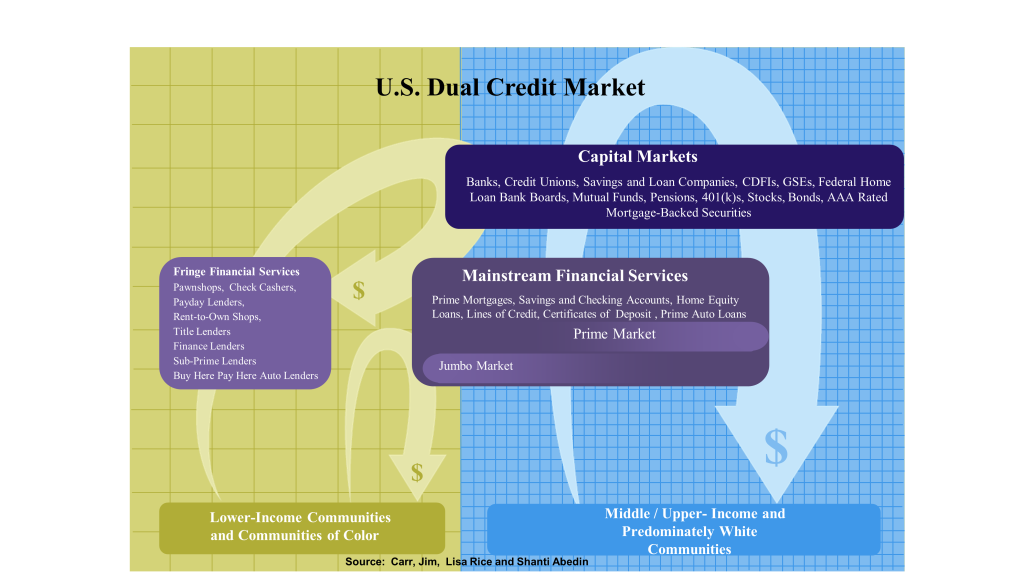 The dual credit market drives disparate and discriminatory outcomes
Many alternative financial services providers (the tan side of the graphic) do not report positive credit payments to credit reporting agencies. This means that consumers who access credit from the fringe market typically will not gain the benefit of making positive payments because other creditors cannot see that positive payment history. But consumers who access credit from the financial mainstream typically gain positive benefits by having their timely payments reported. The ability to access credit from financial institutions who will report timely payments to credit reporting agencies is so important because this information is used to enable consumers to develop and build solid credit scores.
Consumers who primarily access credit from the tan side of the graphic are often credit invisible – those who lack sufficient credit data to generate a credit score, and people of color are disproportionately represented among the credit invisible. One reason is that mainstream, traditional lenders have long redlined and abandoned communities of color. This pattern of closing branches is continuing. Even today, banks are closing branches in high-income Black communities at a higher rate than they are closing branches in low-income Non-Black communities. Conversely, non-traditional and alternative financial services providers are hyper-concentrated in communities of color. Thus, institutions that report consumers' positive credit behavior are sparsely located in Black and Brown neighborhoods while institutions that typically do not report consumers' positive behavior are highly concentrated in Black and Brown communities. This exacerbates the problem of credit invisibility for Consumers of Color. The graphs below show these trends for Detroit and Houston but they are common throughout the nation.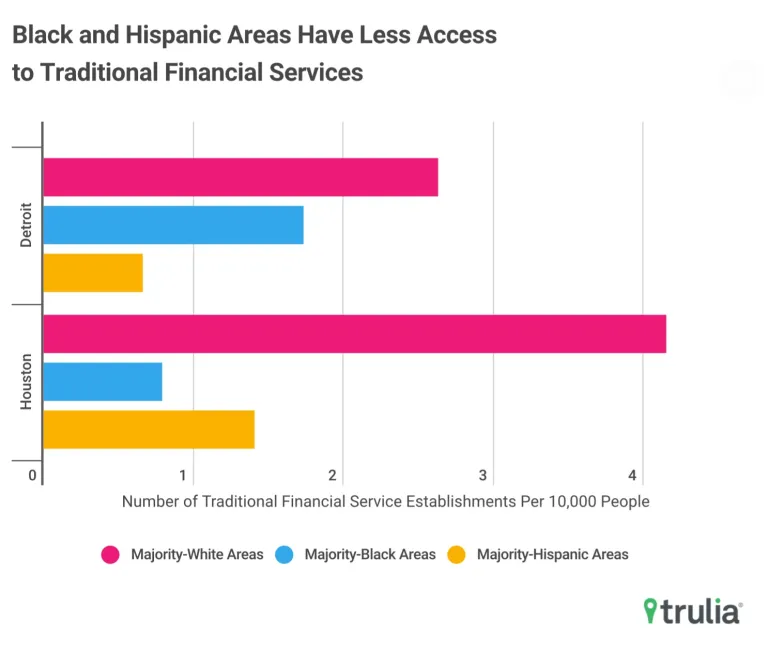 As the graphic below illustrates, a lack of access to financial mainstream institutions has led to people of color obtaining credit from alternative financial services providers at much higher levels than their white counterparts.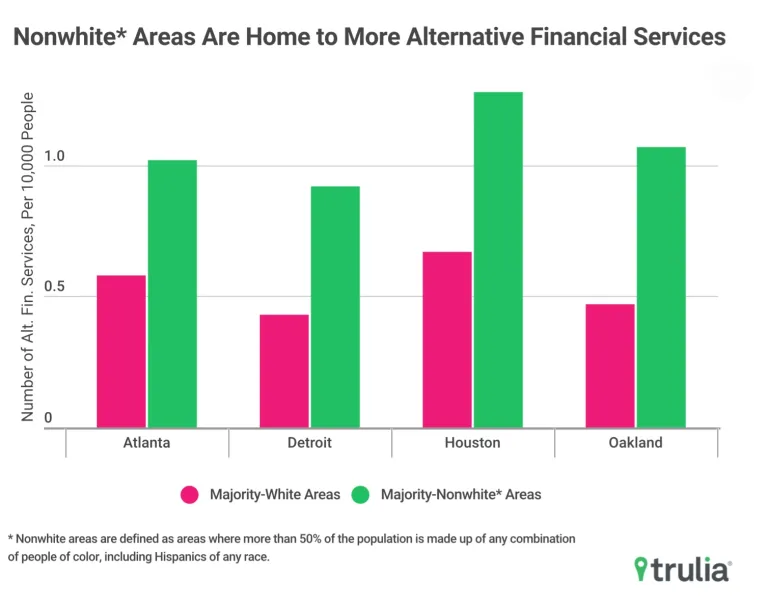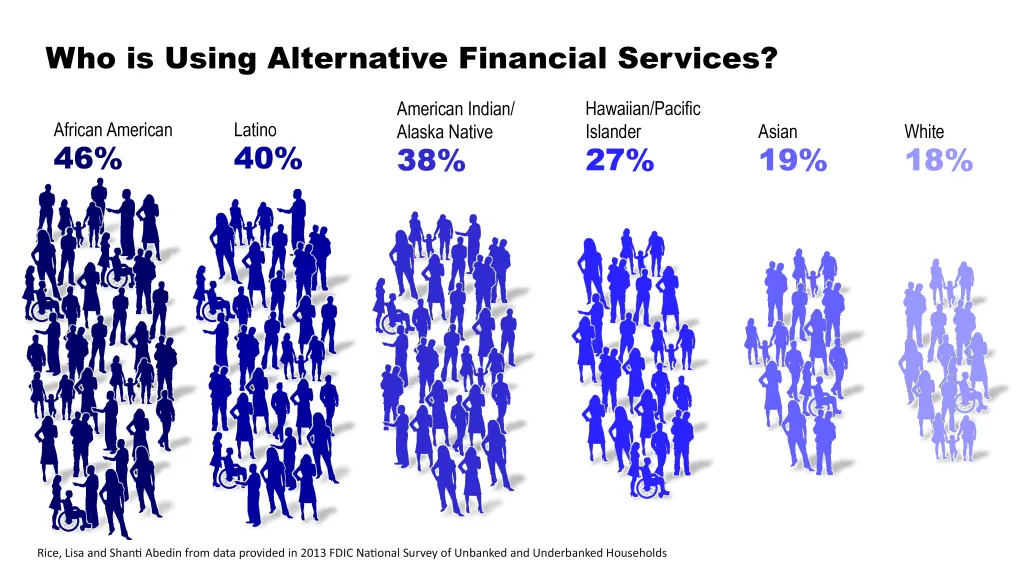 America's dual credit market has serious implications for wealth disparities and the racial wealth gap. NFHA is working with a wide range of stakeholders to ensure that everyone has access to quality credit opportunities – free from discrimination – enabling people to develop good credit scores, build wealth for their families and secure their financial futures. We are also working with stakeholders to ensure the technologies used in the housing and financial sectors are fair and don't result in disparate outcomes for underserved groups. NFHA's goal is to help all consumers gain better access to the financial mainstream and lenders who offer affordable, quality, sustainable credit. We know that communities without credit are communities without hope. Every community deserves to have access to quality credit. Every community deserves to have hope.
Access to Credit Resources
Read NFHA's testimony regarding reform of the U.S. credit reporting and credit scoring system at the U.S. House Committee on Financial Services' hearing – Who's Keeping Score? Holding Credit Bureaus Accountable and Repairing a Broken System.
Watch our President and CEO testify before the U.S. House Committee on Financial Services about the U.S. credit reporting and scoring system and what must be done to expand access to underserved consumers.
Read NFHA's comments on the Federal Housing Finance Agency's Proposed Rule on Validation and Approval of Credit Score Models.
Read about historical and current practices that contribute to America's dual credit market.
Read comments from NFHA and UnidosUS in response to the Federal Housing Finance Agency's Request for Information on Credit Scoring.
Read NFHA's report on the discriminatory effects of some credit scoring systems.