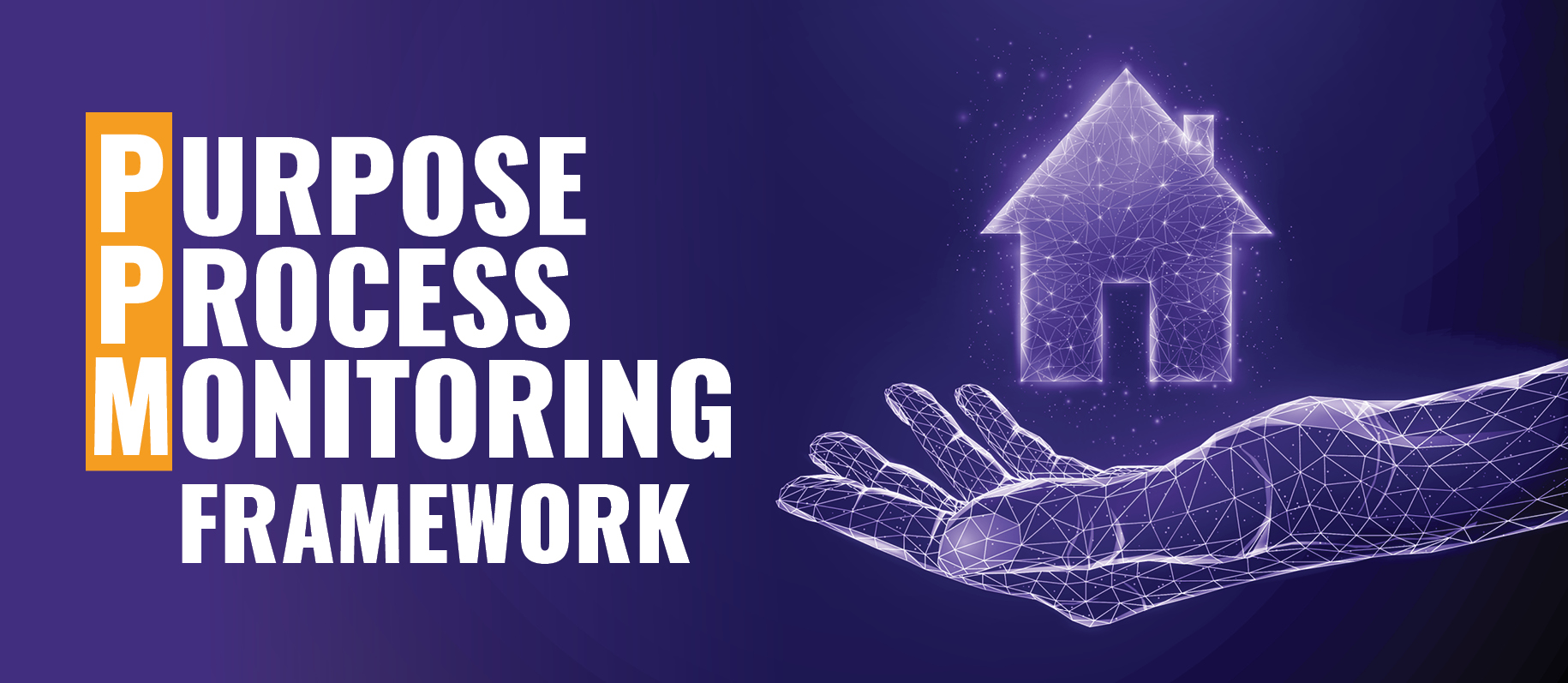 March 22, 2022
On Tuesday, March 22, 2022, the authors of the new PPM (Purpose, Process, and Monitoring) auditing framework along with leaders in algorithmic fairness hosted a Virtual Briefing on the National Fair Housing Alliance's (NFHA's) new PPM framework. The key stages in algorithmic systems are pre-development, development, and post-development including monitoring and these stages are comprehensively covered in the novel PPM framework.
This virtual briefing provided an overview of each stage of the PPM Framework, along with sections on the "Basics of AI and Machine Learning," "The Landscape of AI Auditing," and "AI Auditing as a Requirement for Fair Housing" to ensure the PPM framework is accessible and understandable to all. Additionally, there was a 20-minute Q&A session at the end for questions from the audience. NFHA's goal through this public briefing was first to ensure this framework reaches stakeholders who can implement the framework to result in a fairer unbiased world for all and second reach everyday consumers to gain a better understanding of the need for algorithmic fairness and how the PPM framework can result in fairer decisions made though algorithms in their daily lives.
Featured Speakers
Lisa Rice is the President and CEO of the National Fair Housing Alliance (NFHA), the nation's only national civil rights agency solely dedicated to eliminating all forms of housing discrimination and ensuring equitable housing opportunities for all people and communities. Lisa has led her team in using civil rights principles to bring fairness and equity into the housing and lending sectors. Ms. Rice is a member of the Leadership Conference on Civil and Human Rights Board of Directors, Center for Responsible Lending Board of Directors, FinRegLab Board of Directors, JPMorgan Chase Consumer Advisory Council, Mortgage Bankers Association Consumer Advisory Council, Freddie Mac Affordable Housing Advisory Council, Fannie Mae Affordable Housing Advisory Council, Quicken Loans Advisory Forum, Bipartisan Policy Center's Housing Advisory Council, and Berkeley's The Terner Center Advisory Council.
Kareem Saleh is the founder and CEO of FairPlay, the world's first Fairness-as-a-Service company. Financial Institutions use FairPlay's APIs to embed fairness considerations into their marketing, underwriting, pricing, and collections algorithms as well as to automate their fair lending compliance. Previously Kareem served as Executive Vice President at Zest.ai, where he led business development for the company's machine learning-powered credit underwriting platform. Prior to Zest.ai, Kareem served as an executive at SoftCard, a mobile payments startup that was acquired by Google. Kareem also served in the Obama Administration, first as Chief of Staff to the State Department's Special Envoy for Climate Change, where he helped manage the 50-person team that negotiated the Paris Climate Agreement, then as Senior Advisor to the CEO of the Overseas Private Investment Corporation (OPIC) where he helped direct the U.S. Government's $30B portfolio of emerging market investments with responsibility for transaction teams in Europe, Latin America and the Middle East. Kareem is a Forbes contributor and a frequent speaker on the application of AI to financial services. He is a graduate of Georgetown University Law Center and an honors graduate of the University of Chicago.
Alex C. Engler is a Stiftung Mercator Senior Fellow and Fulbright-Schuman Innovation Scholar, researching European digital governance. He is on leave from the Brookings Institution, where he studies the societal implications of artificial intelligence. Most recently faculty at the University of Chicago, Engler now teaches data science at Georgetown's McCourt School of Public Policy, where he is an adjunct professor and affiliated scholar. He also has a decade of experience in data science for policy analysis at organizations including the Urban Institute and MDRC.
As a tech equity analyst and FAIROps Team Lead Snigdha manages policy and development requests related to tech equity from within and outside NFHA. She also researches regulations that are applicable to works within the Tech Equity department and assures solutions developed within the department pass FAIR (Fairness, Auditability, Interpretability, and Responsibility) checks.
John is a mathematician and computer scientist with deep expertise in applying AI to financial services. He spent 10 years at Microsoft creating AI-powered virtual assistants and five years at Google building tools to help advertisers harness the power of machine learning. He was the principal scientist at ZestFinance (now Zest.ai) where he was among the first to apply complex machine learning algorithms to consumer loan underwriting. He holds 10 patents on the application of AI in consumer finance and moonlights as a video game designer and opera singer. 
Michael Akinwumi leads NFHA's Tech Equity Initiative. The Tech Equity Initiative (TEI) is a multi-faceted effort launched by NFHA to increase the fairness of and re-shape the design of algorithmic systems in the housing and financial services industries. Conducting research to advance the AI fairness field is a cornerstone of the TEI. Dr. Akinwumi coordinates stakeholder activities involving identifying, testing, validating, and publicizing AI-centric underwriting and pricing methodologies which responsibly advance fair lending and fair housing. He is responsible for acquiring and managing data and technologies for the Initiative while managing cross-functional relationships to ensure that solutions that result from the Initiative meet needs across NFHA and of other stakeholders. Previously, Dr. Akinwumi led governance engineering efforts at a FinTech by minimizing exposures to regulatory risks, managed a machine learning-powered recommender system that presents product and service offers to retail customers of a bank, and pioneered the use of machine learning solutions in auto and property insurance pricing of a P&C insurance company. Dr. Akinwumi lives his belief that "only a life lived for others is worth living."