Our Programs
Policy & Advocacy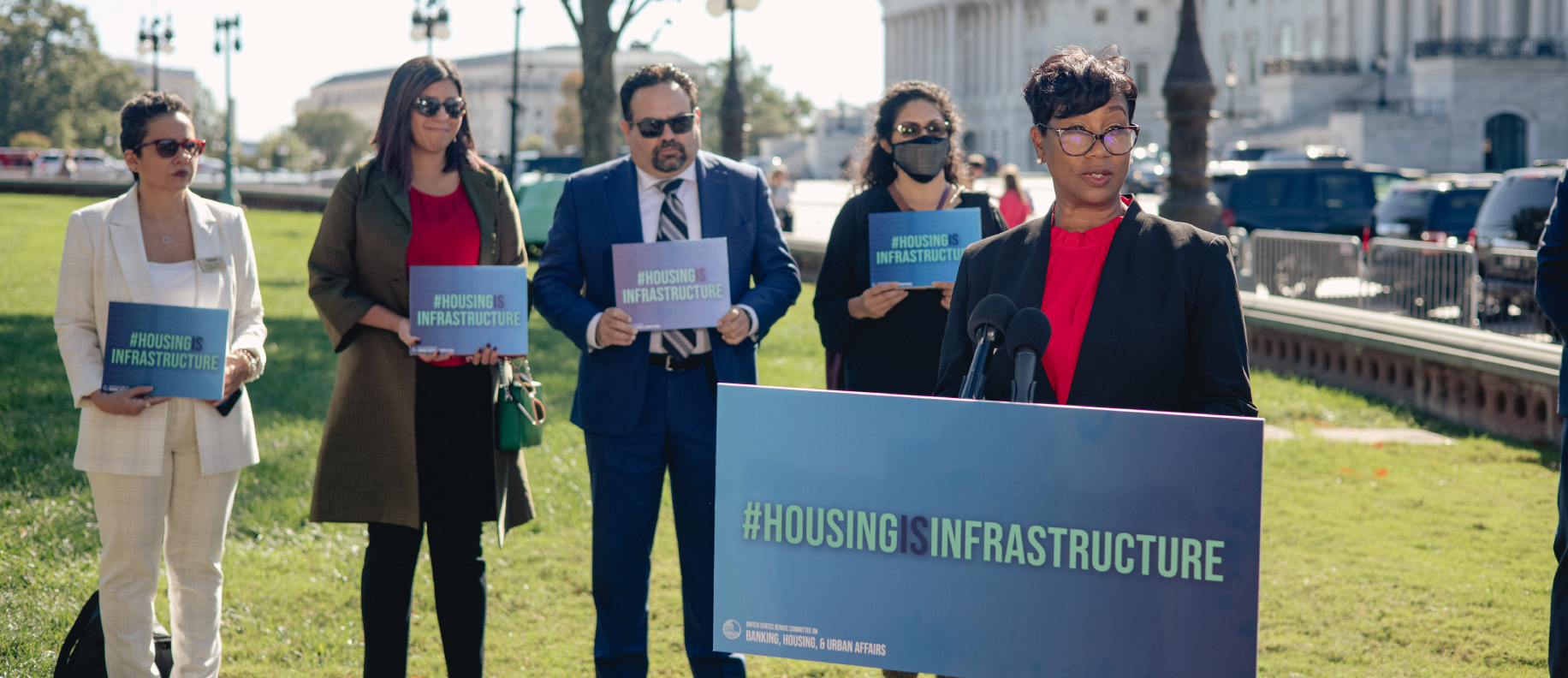 The National Fair Housing Alliance is dedicated to ending housing discrimination and fostering diverse, inclusive communities through advocacy.
NFHA's public policy team weighs in with the federal government to create and affect policy that expands equal access to fair housing choice for all. NFHA supports policy initiatives that advance our goals of eliminating discrimination in housing and expand equal access to homeownership opportunities.
NFHA also co-chairs, with the NAACP Legal Defense and Educational Fund, the Fair Housing Task Force. The Fair Housing Task Force is a coalition of the Leadership Conference on Civil and Human Rights consisting of civil rights, housing and community development, and other advocacy organizations. The Fair Housing Task Force meets to address the most pressing contemporary issues related to the enforcement of the Fair Housing Act and to advocate for policies that promote equal access to housing opportunities.
Priorities for the Biden Administration and 117th Congress
The National Housing Alliance calls upon the Biden Administration and the 117th Congress to coordinate and direct their most immediate efforts – on the first day, during the first 100 days, and during the first year – toward accomplishing four key goals.
Dismantling Residential Segregation, Offering Real Choice in Housing, and Creating Thriving Communities
Eliminating the Dual Credit Market and Creating Access to Sustainable and Affordable Credit for All
Strengthening the Nation's Fair Housing and Fair Lending Enforcement Infrastructure
Creating Greater Fairness in the Housing and Financial Services Industries
Read the full version: NFHA's Priorities for the Biden Administration and 117th Congress
Read Full Version
Federal Budget and Appropriations
NFHA tracks the federal budget process and advocates for the highest possible appropriations for key fair housing and other housing programs run through the U.S. Department of Housing and Urban Development.
Expanding the Fair Housing Act
Today, it is legal for a housing provider in a majority of states across the country to deny housing to people because they are gay, lesbian, transgender, unmarried, or a recipient of housing subsidies. NFHA has been a strong advocate for the expansion of the Fair Housing Act to prohibit discrimination on the basis of sexual orientation, gender identity, marital status, and source of income.