Inclusive Communities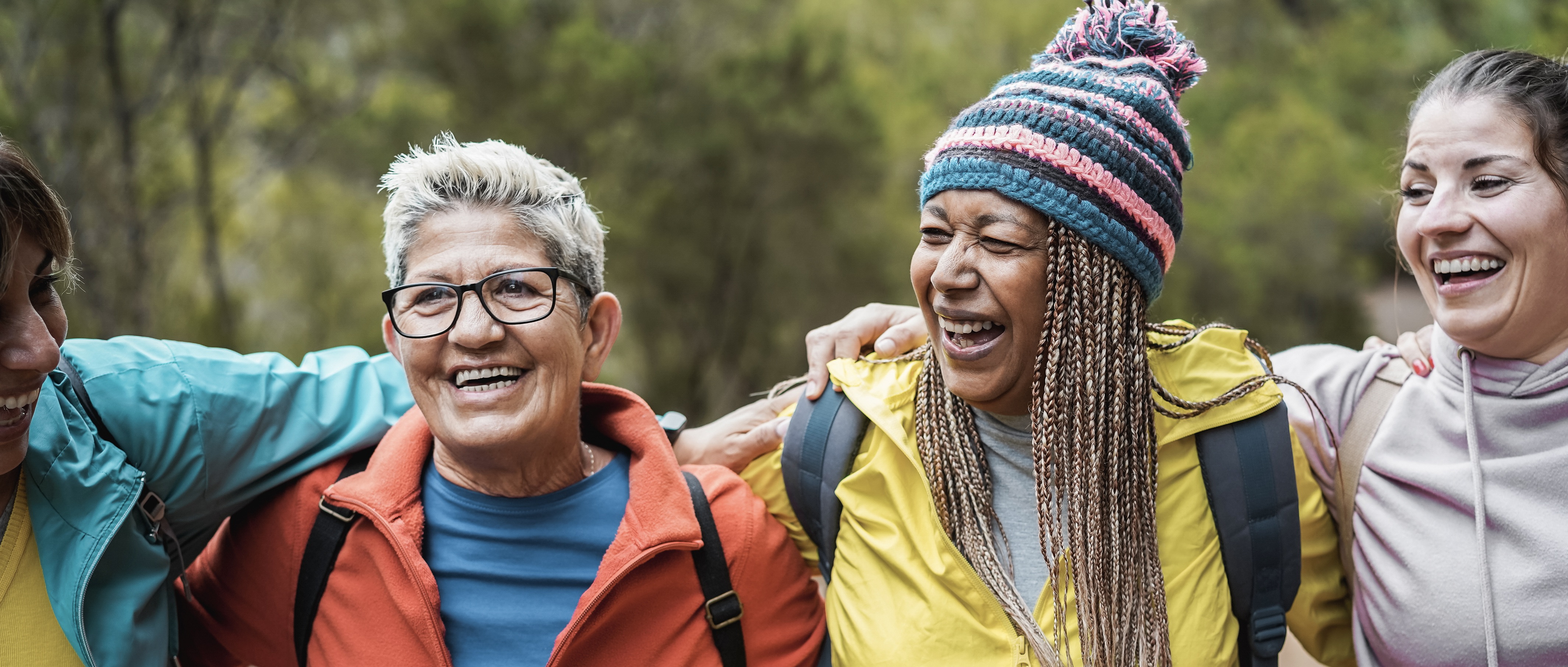 Reinvesting in Inclusive Communities
Fair housing enforcement actions may result in conciliations or settlements that require monetary relief to individuals or communities in addition to changes in policies or practices. These community relief funds have made it possible for the National Fair Housing Alliance to reinvest in communities that have been harmed by discriminatory practices through grants that go directly to families and into neighborhoods. These grants help re-stabilize neighborhoods that have been destabilized by discrimination and to expand housing choice for all people. They also help to shape neighborhoods that are more inclusive and to improve the quality of life in neighborhoods throughout the country.
Inclusive Communities Grant Program
NFHA's Inclusive Communities Grant Program reinvests settlement dollars in communities throughout the country with the following goals:
1. Empower individuals to access safe, sustainable housing of choice,
2. Create inclusive, well-resourced neighborhoods of opportunity, and
3. Address systemic barriers that limit equitable housing access and equitably resourced communities.
Settlement funds are invested on an ongoing basis as cases are settled and have meaningful impact in the communities we work in. For example, following a 2013 agreement with Wells Fargo bank, NFHA and 13 partnering fair housing centers were able to invest $27 million in predominantly African American and Latino communities. As a direct result of these grants:
Over 10,000 individuals completed financial literacy or homeownership training workshops.
More than 700 families accessed homeownership for the first time.
Over 790 homeowners were able to remain in their homes because of foreclosure prevention or home repair grants.
Over 182 housing units were made accessible for persons with disabilities to remain in their homes.
More than 685 abandoned and blighted homes or lots were rehabbed.
Fair housing groups leveraged these funds to provide an additional $17.3 million in community investments nationwide.
To find out more about the Inclusive Communities Grant Programs and read about actual families and neighborhoods that benefited from our grants, see the report: Investing in Inclusive Communities: How Fair Housing Organizations Foster Diverse and Stable Neighborhoods Using the Federal Fair Housing Act.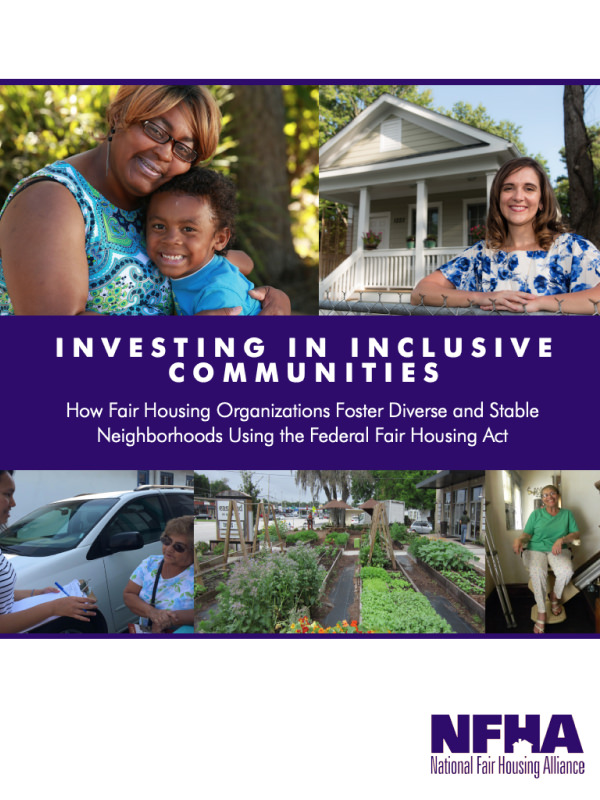 National Accessibility Fund:
In January 2010, the National Fair Housing Alliance and Spanos, a housing builder, announced a record settlement to retrofit 123 Spanos-constructed buildings that were not in compliance with the federal Fair Housing Act's design and construction requirements. Spanos agreed to renovate approximately 12,300 inaccessible housing units found in 82 buildings. However, 31 buildings could not be renovated because of structural or topographical complications. In order to make up for these lost opportunities, Spanos funded a National Accessibility Fund through which NFHA can make grants to local organizations.