Civil Rights Advocates Settle Lawsuit with Facebook: Transforms Facebook's Platform Impacting Millions of Users
On March 19, 2019, the National Fair Housing Alliance (NFHA), Communications Workers of America (CWA), several regional fair housing organizations, and individual consumers and job seekers settled precedent-setting civil rights claims against Facebook. The regional fair housing organizations include Fair Housing Council of Greater San Antonio (FHCGSA), Fair Housing Justice Center of New York (FHJC), and Housing Opportunities Project for Excellence, Inc. of Miami (HOPE, Inc.). The plaintiffs were represented by Emery Celli Brinckerhoff & Abady LLP, the American Civil Liberties Union, and Outten & Golden LLP among other counsel.
This historic settlement involves sweeping changes to Facebook's paid advertising platform and resolves five separate legal claims which alleged that Facebook's platform unlawfully enabled advertisers to target housing, employment, and credit ads to Facebook users based on race, color, gender, age, national origin, family status, and disability.
Facebook will undertake far-reaching changes and steps that will prevent discrimination in housing, employment, and credit advertising on Facebook, Instagram, and Messenger demonstrating significant progress and a commitment to advancing civil rights. The parties have agreed to work together as changes are implemented to ensure consumers are treated fairly and have access to ads promoting services and amenities that people need to thrive.
What is the case about?
NFHA and the other plaintiffs asserted that Facebook's advertising platform contained pre-populated lists that allowed advertisers to place housing, employment, and credit ads that could "exclude" (in Facebook terminology) certain protected groups, such as African Americans, Hispanics, and Asian Americans. The platform was not designed so that "Whites" could be excluded in this manner. The plaintiffs also challenged:
The ability of housing, employment and credit advertisers to include or exclude Facebook users from receiving ads based on their sex or age, or based on interests, behaviors, or demographics that allegedly relate to or are associated with race, national origin, sex, age, disability, or family status;
The ability of housing, employment and credit advertisers to set a narrow geographical area for ad viewership which could allegedly have an adverse impact based on race or national origin; and
Facebook's Lookalike Audience tool that allegedly allowed advertisers to create audiences of Facebook users in a way that could have an adverse impact on various groups, including based on gender, race and age.
The Fair Housing Act and other civil rights laws require fairness in how certain ads are made available to people. The Fair Housing Act, for example, makes it illegal to "make, print, or publish, or cause to be made, printed, or published any notice, statement, or advertisement" that would limit housing options for protected groups.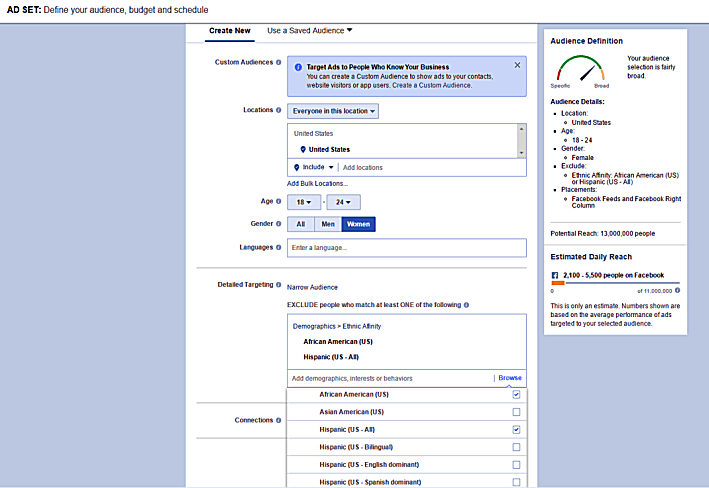 Why is this important?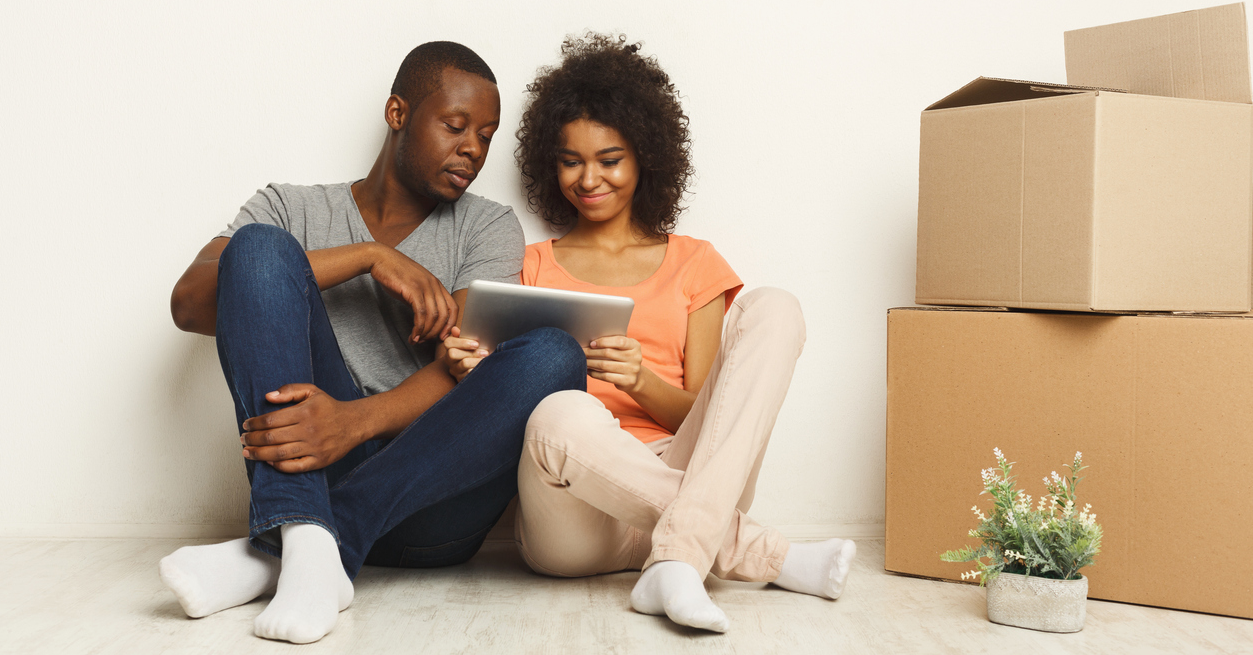 The impact of these limitations is enormous. Facebook has 210 million U.S. users. The lion's share of its revenue, almost $17 billion in Q4'18 alone, comes from advertising, making it the largest digital advertising platform in the nation. Millions of people view Facebook's ads each day. As a leader in both the tech and advertising sectors, Facebook's willingness and commitment to making sweeping changes to its platform, algorithmic systems, and guidance to advertisers and users is a major step forward. The changes Facebook will be making are not only historical but impactful.
What will be changing?
Facebook will be making 8 big changes, positioning itself to be a pacesetter in advancing fair and equitable platforms, products and services and making the digital marketplace safer spaces for consumers.
Facebook will establish a separate advertising portal for creating housing, employment, and credit ("HEC") ads on Facebook, Instagram, and Messenger that will have limited targeting options, to prevent discrimination. Click here to see additional requirements for the HEC portal.
Facebook will create a page where Facebook users can search for and view all housing ads that have been placed by advertisers for the rental, sale, or finance of housing or for real estate related transactions (such as appraisals and insurance), regardless of whether users have received the housing ads on their News Feeds.
Facebook will require advertisers to certify that they are complying with Facebook's policies prohibiting discrimination and all applicable anti-discrimination laws.
Facebook will provide educational materials and features to inform advertisers about Facebook's policies prohibiting discrimination and anti-discrimination laws.
Facebook will meet regularly with the Plaintiffs and their counsel to report on and discuss the implementation of the terms of the settlements.
Facebook will permit the Plaintiffs to engage in testing of Facebook's ad platform to ensure the reforms established under the settlements are implemented effectively.
Facebook will work with NFHA to develop a training program for Facebook's employees on fair housing and fair lending laws.
Facebook will engage academics, researchers, civil society experts, and civil rights/liberties and privacy advocates (including plaintiffs) to study the potential for unintended bias in algorithmic modeling used by social media platforms.
When will these changes take place?
The new Housing, Employment, and Credit (HEC) Flow in Ads Manager will be implemented on or before September 30, 2019.
Remaining Ad Creation Flows, such as Facebook's Marketing API, will have new audience selection tools on or before December 31, 2019.
The new Housing Search Portal, which allows users to search and view current housing advertisements regardless of whether those users are in the audience selected by the advertiser, will go live on or before December 31, 2019.
How can the public be certain changes will take place?
Facebook has committed to make these changes and others if civil rights groups believe they are warranted. NFHA will monitor the Settlement with Facebook to ensure it implements all elements of the agreement. NFHA and its partner fair housing agencies will conduct fair housing tests of Facebook's advertising platform. Moreover, NFHA and other civil rights groups will meet with Facebook's leadership on a regular basis to ensure the implementation of the changes outlined above.
NFHA will also work with Facebook to develop a comprehensive training program for Facebook's employees. In addition, NFHA will provide training to the housing industry and consumers, funded in part by support from Facebook. Facebook will also provide a $500,000 advertising credit to the four fair housing plaintiff organizations for placement of ads to educate consumers and industry about fair housing rights and responsibilities, to announce relevant events, to publish reports, and otherwise promote fair housing.
Resources